Posted on May 18, 2017 by
david_pritchett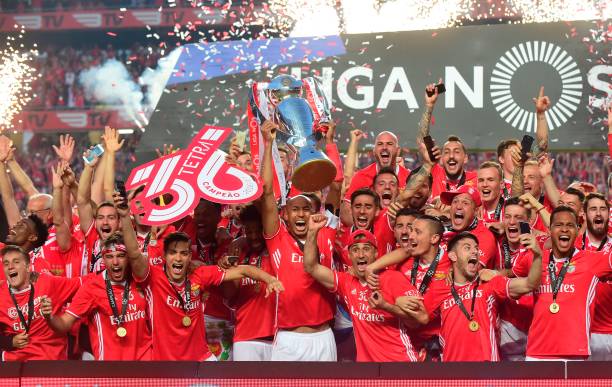 Benfica sealed their fourth consecutive league title with a 5-0 thrashing of Vitória de Guimarães at the Estádio da Luz on Saturday evening. The result prompted joyous celebrations inside the stadium, and amongst Benfiquistas all around the world. After the final whistle, the Benfica players and staff shared their emotions with BTV.
RUI VITÓRIA
"Above all we wanted to win. We started with determination and conviction. We won well and we leave here satisfied."
"Naturally, it is an enormous satisfaction... the objective was achieved. We were in first place for a long time. To enter history reminds me also of all of those that passed through the club that never managed to be Tetracampeões."
"This group is fantastic. These players were fantastic for all of this time. We possess everything that contributes to the cohesion of a group, beyond the technical and tactical. It is a whole set of things that made us champions, and we are deserved champions. These players are heroes and deserve everything."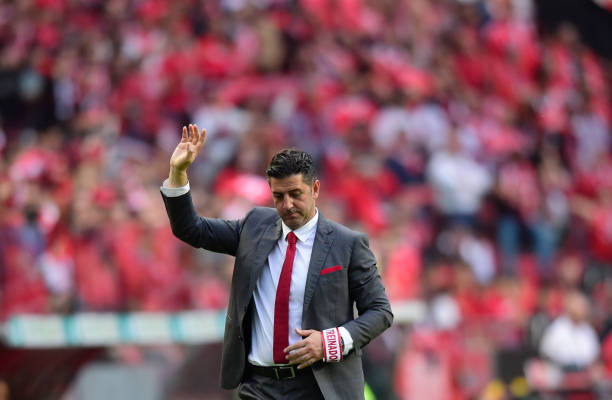 LUÍS FILIPE VIEIRA
"I'm not the father of the Tetra, the father of the Tetra is Benfica... it is all of you! Many thanks to all for the support that you gave us. It was this that made it possible for us to be here. We are all happy, we made history and we want to continue making history. All together we will continue to achieve all of our objectives!"
LUISÃO
"The emotion is the friendship of the day to day, the pride... this prize has no price. It is the pride with which we were training, demanding in each game, and thinking of the next. We are together!"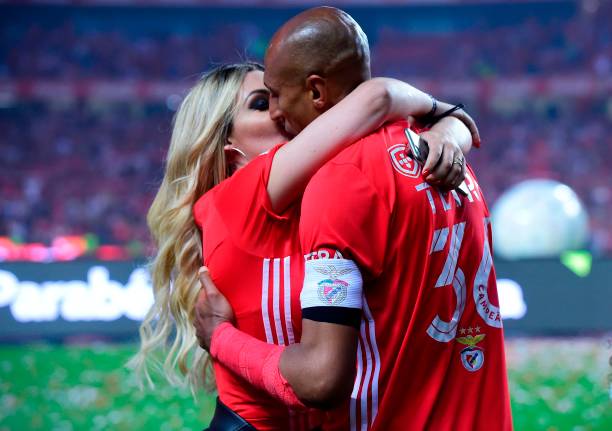 PIZZI
"It was an incredible exhibition on our part. From the start we were pulled along by our supporters who were wonderful. It is the culmination of a great season, of much hard work. We are all satisfied and proud of what we did. What has been said off the pitch is not important here... now it's time to celebrate! It is an incredible achievement on our part and now we go to Marquês!"
EDUARDO SALVIO
"To be a four-time champion is a joy, to work with these players, with the support of our fans... we are a family... it is an immense pleasure! Today is a historic day!"
JONAS
"Unity, friendship, much hard work... this is what differentiates us. I didn't imagine experiencing this... it has been three wonderful years and I want more! We are champions! My family and I feel at home here and we are very happy. The party in Marquês will be wonderful... this is fantastic!"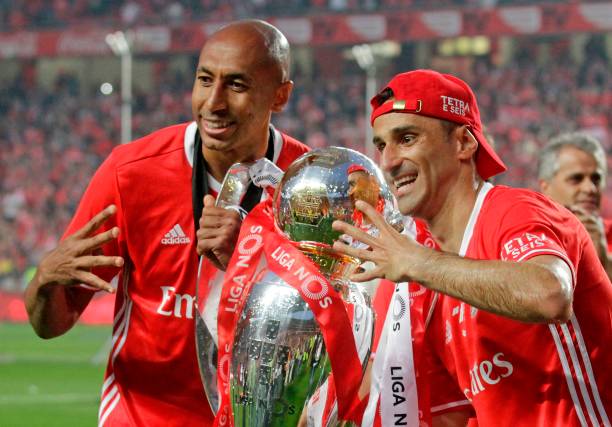 JÚLIO CÉSAR
"When we have a united group, focused in the same direction, it is difficult not to obtain success. It was a sparkling campaign. I'm flattered to be part of this achievement. Congratulations to everyone!"
ANDREAS SAMARIS
"We all felt the mystique [of the club], and we showed it this year. Hard work and dedication, a lot of training... we never dropped our heads and we always looked towards this objective."
PAULO LOPES
"We are very satisfied with the historic feat we have achieved for the club. We are a family... everyone knows their role. It is a fantastic group. We are anxious to go to Marquês!"
VICTOR LINDELÖF
"I'm happy for the team and for this fantastic club. I'm very happy. It was a fantastic season, and today we are here celebrating with these fantastic supporters!"
NÉLSON SEMEDO
"(It was) an incredible year, the fruit of our labours. We worked hard... Benfica already deserved this title - this Tetracampeanato - for a long time. The most important moment of the season? Today, without doubt, today!"
ANDRÉ CARRILLO
"It was the best decision that I took in my life. I feel vindicated for having taken the decision to come to Benfica. This year is almost ending and the next will be even better... onwards to the Penta!"
ANDRÉ HORTA
"It is an immense joy, it was a childhood dream. Finally, we've seen our hard work rewarded. It was a very long season, but we still have another title [i.e. the Portuguese cup] to win."
FILIPE AUGUSTO
"It is wonderful... I didn't expect it to be like this. It is a very important title for Benfica and also for me. Since I arrived in Portugal, I've (only) seen Benfica as champions."
PEDRO PEREIRA
"It's the realisation of a dream. Since I was little I always dreamed of being here. I'm very happy and I want to thank everyone for this spectacular season. I've already been in Marquês as a supporter and now as a player it will be spectacular. I don't know what to think!"
ANDRÉ ALMEIDA
"It is a special feeling. For me since the beginning, even before this game, the heart was already beating fast because it is a feat that has never been achieved. To be part of this unprecedented Tetracampeonato is really moving for me. I'm very happy! We showed that we are a powerful team, and that we deserve this championship."
EDERSON
"(It is a) fantastic moment! Fabulous! I cannot believe it. I'm happy and I have to thank everyone that pushed us forward. We went through many barriers together but we always knew how to get up, and today we are here celebrating!"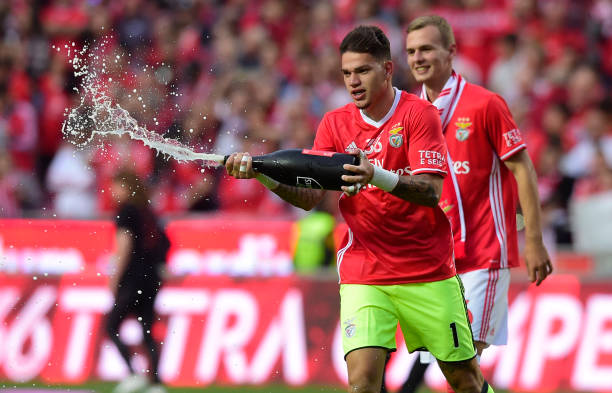 FRANCO CERVI
"I'm very happy to come here and to be a champion in the first year, giving this triumph to all of the supporters that accompanied us. We are very happy!"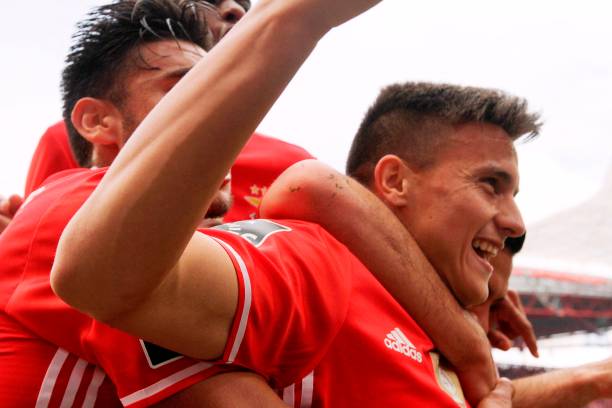 MARCELO HERMES
"Benfica is a very big club and it is an enormous please to be able to be part of this group, that is very hard-working, and deserves this achievement."
SHÉU
"[There's a] lot of responsibility... our purpose is this. It is a great pleasure. I remembered [Mário] Coluna, Eusébio, Mário Wilson... and I wanted to remember them."