Posted on April 18, 2017 by
david_pritchett
Where are you from, where do you live, and what is your occupation?
I was born and raised on the tiny Island of Bermuda. My parents are from São Miguel in the Azores. I'm a Produce Merchandiser in a grocery store here in Bermuda.
When and why did you become a Benfiquista?
The earliest I can recall was asking my parents for a Benfica jersey when I was 5-years old. I like to think that I was born one, as funnily enough my father doesn't like football! I did have an uncle who lived here when I was a kid; he is a huge Benfiquista, so maybe he influenced me. I became a Sócio in 2009.
Who are your favourite Benfica players, past and present?
When I was growing up I caught a lot of flak for this, but Quim (the goalkeeper) was my hero, along with players like Simão Sabrosa and Fabrizio Miccoli. Twelve is still my favourite squad number because of Quim! More recently, my favourites were Óscar Cardozo, Pablo Aimar, Enzo Pérez, and now I would have to say Jonas, Ederson and Ljubomir Fejsa. Obviously I never got to see Eusébio play, but he is a major reason for our club being so successful, a true legend who loved the club like we do.
Have you visited the Estádio da Luz or seen any Benfica games live?
In August 2009, I went from the Azores to Lisbon with my cousin and uncle. I remember crying the first time I got out of the car and walked up to the Eusébio statue; it was a dream come true. Later on that week it got even better as I watched us beat Vitória de Setúbal 8-1 with a hat trick from Cardozo. Unforgettable!
What was your favourite moment as a Benfiquista?
First up would be when I saw Benfica win the league title in 2005. I was only 11 and everyone around me was screaming, shouting and crying; it was a beautiful moment. My first time seeing the stadium in person was also incredible. And of course making the Europa League final in 2013. I was working in construction during the second leg of the semi-final against Fenerbahçe, and I couldn't get out of work. I called my friend who was watching and he was my commentator for the last ten minutes! We both cried when that final whistle blew and I cried the whole ride back home. I wish I could relive that moment!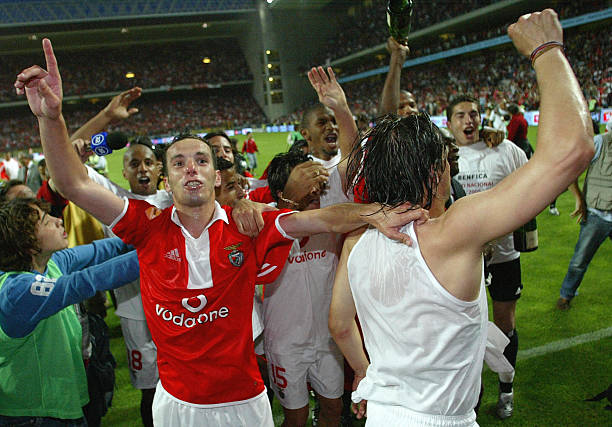 What was your worst moment?
That Kelvin goal for Porto in May 2013. I was in church. I don't know how I could miss such an important game. But I really couldn't miss this service for personal reasons. I remember praying the whole game for us to win, and checking my phone as I left. My father sped back home so I could watch, and I was checking the score on my phone. I remember seeing that Porto had scored and I held my tears in, but when I got home I jumped on my bed and cried for at least thirty minutes. That was real pain, but luckily we have won three league titles since.
For you, what makes Benfica special or unique?
It's a special feeling that is hard to explain. It's a pride. It's a family. It's knowing that no matter what happens I will always be there to support them. It's an unconditional love that sometimes – if not a lot of times – surpasses all else. To outsiders we look crazy, but for anyone who is a Benfiquista, it's a true feeling of belonging. It really is a family.
If you could change one thing about the club, team or fans, what would it be?
Our financial problems, of course, so that we wouldn't have to sell so much. Other than that, it would have to be the medical staff right now, because the injury situation seems to be getting worse. Overall though, I think we are moving in the right direction. I also love to see flares at games; I wish they could be used without our club getting into trouble.
Do you support any other teams besides Benfica?
I support two: Santa Clara from the Azores, and Liverpool. But really, I only have room in my heart for Benfica. A lot of people hate this about me, but I love Benfica more than Portugal! I just can't help it.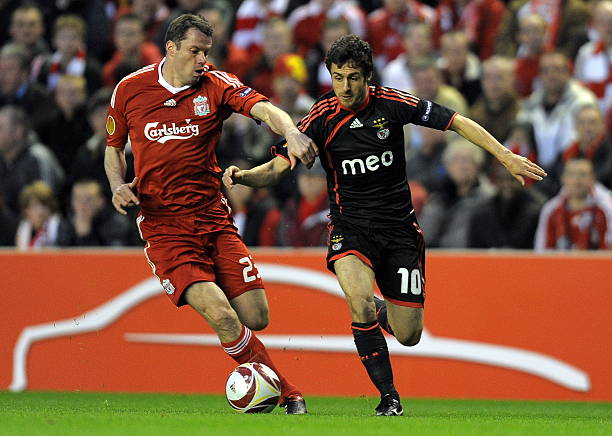 What are your hobbies apart from watching the Eagles?
I read a lot of Stephen King; it's basically all I do in my spare time, but I'm also working on my own Podcast about Benfica. I really want my opinions to be heard. 
---
You can follow Bryan on Twitter, and listen to his Podcast on YouTube.