Posted on August 7, 2017 by
david_pritchett
Where are you from, where do you live, and what is your occupation?
I'm from Offenbach in Germany. I've spent most of my professional life in Marketing & Sales for newspapers like Frankfurter Allgemeine and The Wall Street Journal. For the last five years I've been a freelance author. I have two blogs about football and the city of Lisbon, and in addition I'm writing for some football magazines in Germany and Austria. Last year I published a book about Kickers Offenbach, my club in Germany. I'm currently researching for a book about the history of Benfica, which should be published in autumn of next year.
When and why did you become a Benfiquista?
This is already a long love story. During a holiday in Portugal in 1985, I watched the Portuguese cup final between Benfica and Porto on TV. Since Benfica were playing in the same colours as my German club Kickers Offenbach, I supported the Eagles. Sometimes things start off as simply as that. At the end of the 1980s, I was working in Lisbon for a year, and I had the chance to gain a better understanding of the club's mystique.
Who are your favourite Benfica players, past and present?
Difficult question, since so many brilliant players have worn our colours during the last few decades. However, if I had to choose one from the past, I'd go for Pablo Aimar. He was a genius. I always loved to watch him playing for Benfica. I own a signed jersey from Pablo, which is one of the treasures among my Benfica souvenirs. Talking about the present, I really like the kids from our academy. I rarely miss a Benfica B game on BTV. Watching some of these youngsters stepping up into the first team is really exciting. At this moment, I'm very optimistic that in a short period of time, football fans around the world will know the names of Aurélio Buta [pictured below] and Diogo Gonçalves. I also hope that Heriberto will get his chance in Rui Vitória's team.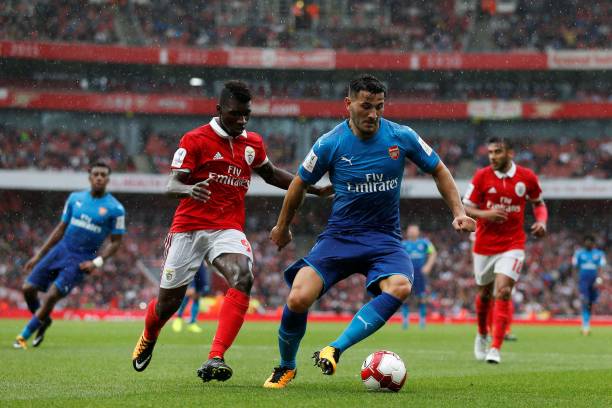 Have you visited the Estádio da Luz or seen any Benfica games live?
Yes, of course! I'm a Benfica member and also have a Red Pass, although I'm living in Germany. Usually I manage to see about a dozen games at the Estádio da Luz per season. My wife is from Lisbon and my mother-in-law still lives there. The fact that we don't need a hotel and that flights from Frankfurt to Lisbon are affordable helps me to watch Benfica as often as possible.
What was your favourite moment as a Benfiquista?
I really can't pick one, since there have already been so many. In the stadium, games like the 1988 European cup final against PSV, the 1990 European cup semi-final against Marseille, the 1994 Cup Winners' cup quarter-final against Leverkusen, the 1996 Portuguese cup final against Sporting, and last season's final home game against Guimarães were all unforgettable. From a personal perspective, I was asked to function as the official translator for the Champions League game between Benfica and Leverkusen two years ago. During the press conferences, I sat next to Jorge Jesus and Roger Schmidt, I made the German pitchside announcements at the Estádio da Luz, and I was invited to the official dinner the night before the game. Having dinner with Nuno Gomes and Rudi Völler, among others, is something that money can't buy.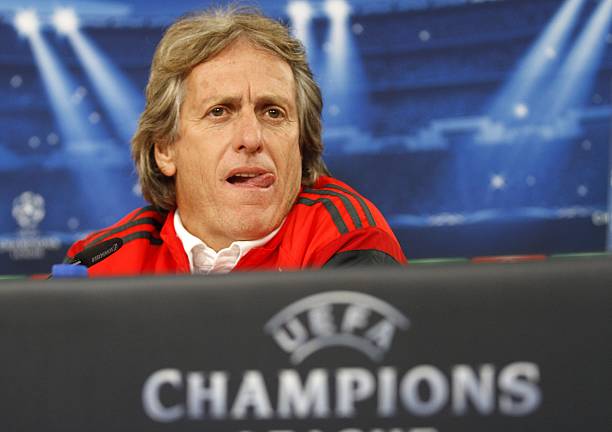 What was your worst moment?
Without any doubt, the "Treble of Horror" in 2013, when we lost out on three titles within two weeks.
For you, what makes Benfica special or unique?
Benfica is bigger than Portugal, a truly universal club. Benfiquistas all around the world do have a strong sense that the club is like a second family. It's really amazing... most of the friends that I have today I met because of Benfica. 
If you could change one thing about the club, team or fans, what would it be?
There are not too many things that I would change. I believe that the club is very well managed, especially bearing in mind that we are always at a disadvantage compared to clubs from England, Spain or Germany. What I do not like that much is that Eusébio is monopolising all the glory of the past. Without any doubt, he was a brilliant and important player. But there were so many others, who are almost never mentioned. 
Do you support any other teams besides Benfica?
My team in Germany is Kickers Offenbach. It's the club from my hometown, who have been struggling for many years in the fourth division.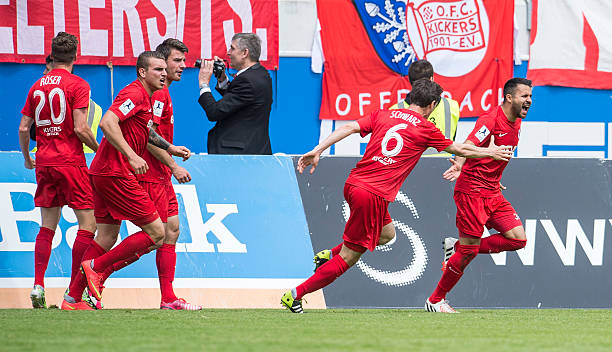 What are your hobbies apart from watching the Eagles?
I love to wine & dine, to read a book, and to watch all these great TV Shows like Game of Thrones, House of Cards and Homeland.
---
You can follow Markus on Twitter, and check out his blogs about football and Lisbon.