Posted on November 11, 2017 by
david_pritchett
At the end of August, Benfica announced the signing of a 17-year-old goalkeeper named Mile Svilar, who had yet to make a single senior appearance in his fledgling career. Many expected him to serve as backup to Júlio César and Bruno Varela, or even to start out with Benfica B. Less than three months later, he is Benfica's first choice stopper. @BlackRegista reveals all about the teen prodigy, in an article originally featured on FootyTalk.
BELGIAN BEGINNINGS
Born in Antwerp in Belgium, Svilar is another amazing product of Anderlecht's youth academy. Making his UEFA Youth League debut at just 15-years-old and his Champions League debut two months after he turned 18, he holds the record as the youngest goalkeeper to have played in both competitions. Frequently compared to his compatriots Michel Preud'homme and Thibaut Courtois, there is no question that Mile Svilar is one of Belgium's brightest prospects, although he is currently being courted by the Serbian football association, who he is eligible to represent through his father, former Antwerp and Yugoslavia goalkeeper Ratko Svilar.
The teenager's mentality is often praised because he tries to focus all of his energies on being the best, not only in training but also in his free time; he even has a personal trainer. It was precisely because of this ambition and confidence in his own ability that he would not accept Anderlecht's continued postponement of his promotion to their first team. After so many years of investment in his development, one might have expected Les Mauve et Blancs to have come to an agreement with the young goalkeeper and given him enough playing time to earn some experience at the top level. This was not the case, however, and Benfica - after selling Ederson - snapped him up and handed him their number one jersey.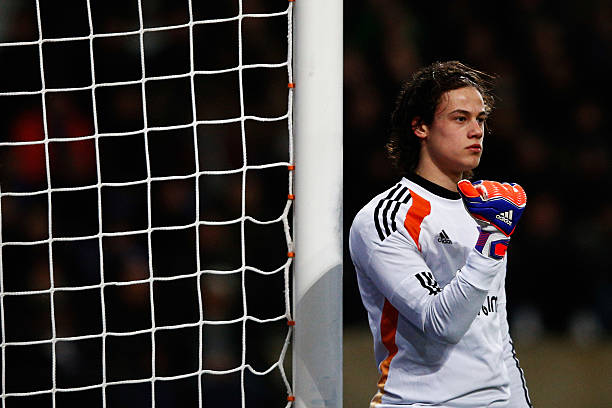 A BAPTISM OF FIRE
After his first appearance as a Benfica player against Olhanense in the Portuguese Cup, head coach Rui Vitória decided to start him against José Mourinho's Manchester United in the Champions League. In a game in which both teams played decently, Svilar and Rúben Dias were the young players that stood out from the rest. Benfica made a disappointing start to the season, so the game against United was an important opportunity to prove a point and get back to winning ways. Svilar had a solid game in general, showing why he is so highly-rated by Europe's biggest clubs.
Nonetheless, the Red Devils exploited his lack of experience by delivering a series of aerial crosses and by shooting from outside the box. Unfortunately, Svilar made a mistake that led to Marcus Rashford's goal, and it was pretty embarrassing. Despite the error, he did not drop his head, and delivered these words of wisdom in his post-match interview: "A striker can make a mistake, score a goal and everything is forgotten, but a goalkeeper can have a perfect game and then make one mistake and it's over."
Svilar again demonstrated his character with an impressive display at Old Trafford on Champions League matchday 4. He was desperately unlucky with Nemanja Matić's opening goal, and denied Anthony Martial from the penalty spot to become the youngest goalkeeper to save a spot-kick in Champions League history.​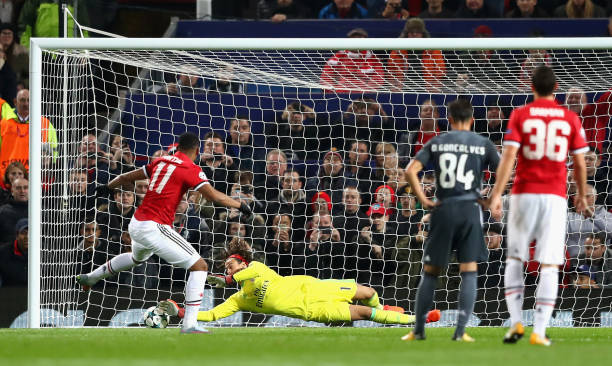 STRENGTHS
He is the archetypal 'sweeper-keeper', who is very comfortable at using the space ahead of him. He does not shy away from having the ball at his feet, and can help at building from the back or even breaking the opposition's lines. He comes quickly off his goal line, acting as the last defender, either to offer a passing option to teammates or to close down the opponent in one-on-one situations. This allows Benfica to play with a higher defensive line, an approach frequently used by Rui Vitória.
Much like Ederson, his reflexes and shot-stopping are remarkable. Making use of his 6'2" frame, he is not afraid to use any part of his body to stop shots from close range.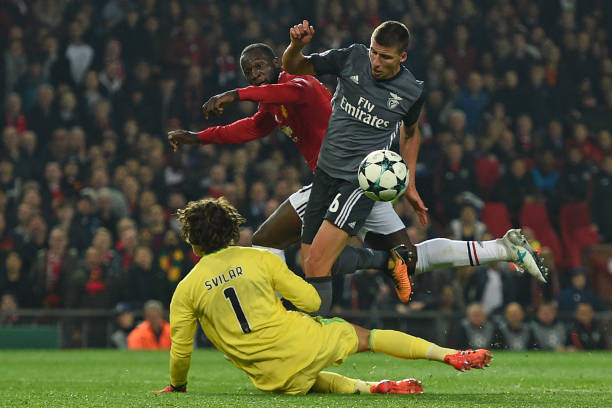 ​WEAKNESSES
Before joining Benfica, Svilar had only played in the UEFA Youth League; he played very well, but it is a very different competition to the Champions League. The truth is that his inexperience may cost Benfica games, just as was the case against Manchester United.
According to Het Nieuwsblad writers Jürgen Geril and Gert Gysen, his main weakness is overconfidence. This shows what kind of goalkeeper he is: a risk-taker that is supremely confident in his own ability.
In terms of his distribution, there is still a lot of room for improvement. Sometimes he has to be calmer and pass to the centre-backs or fullbacks instead of trying long-balls. It is something that he will get better at as he gains more experience. Another weakness is his dead-ball kicking; it is clearly a skill that he will have to work on throughout the season.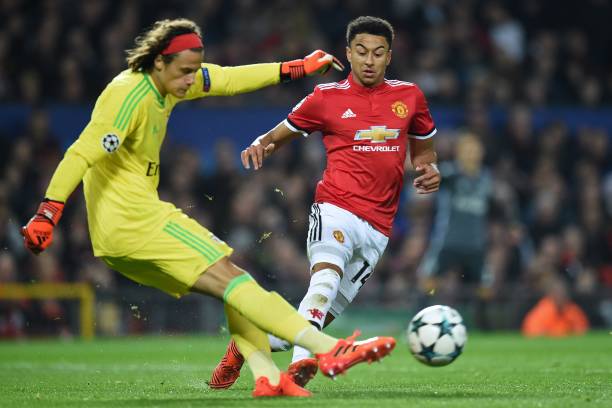 THE SKY IS THE LIMIT
Jan Oblak and Ederson are two players that recently made their mark at Benfica and are now two of the best goalkeepers in the world. If Svilar's progress is proportional to his potential, one would expect him to follow in the footsteps of his illustrious predecessors. The Portuguese champions are definitely the right club for his development.
It is safe to say that Svilar's career has changed drastically in the last few weeks. Having represented Belgium up to under-19 level, the youngster is reportedly on the cusp of a call-up to the Serbian national team. He has yet to confirm which country he will represent at senior level, but as a Benfica fan, I would like to see him and Andrija Živković playing for Serbia at the 2018 World Cup in Russia.
---
This article was reproduced with the kind permission of @BlackRegista and FootyTalk, who you can also follow on Twitter.