Posted on September 5, 2017 by
david_pritchett
Brazilian forward Gabriel Barbosa arrived at Benfica on transfer deadline day, looking to reignite his career after a disappointing first year in Europe with Inter Milan. The former Santos starlet has joined the Eagles on a season-long loan, and the deal includes a €25 million purchase option. So what should the Benfica fans expect from the player affectionately known as "Gabigol"? We asked South American and Italian football expert Jordan Russell.
What are his principal strengths?
When given the chance to showcase his ability, Gabriel Barbosa is one of the most clinical young forwards in world football. His goalscoring record at boyhood club Santos was nothing short of phenomenal, which rightly earned him comparisons with his famed compatriot Neymar. He also has wonderful close control and a vast array of tricks up his sleeve to leave opposition defenders trailing in his wake. With aspirations of being called up by Brazil coach Tite, Gabigol deserves another chance to prove himself on the European stage.
What are his main weaknesses?
Without doubt, Gabigol's main weakness is his inability and/or unwillingness to track back to help out in the defensive phase. Talent-wise, he is considered one of the most exciting players of his generation, there is no doubt about that. However, no less than four Inter coaches have now called into question his workrate and tactical awareness, which almost certainly means there is something to this. No disrespect to the Liga NOS, but it is not of the same quality as Serie A, so these flaws may not be as obvious in Portuguese football.
Is he most effective as a right-winger, left-winger or striker?
Despite possessing many of the attributes of a centre-forward, Gabigol was at his most effective when Santos coach Dorival Júnior deployed him on the right-hand side of an attacking trident alongside Ricardo Oliveira and Geuvânio. This role allowed him to cut inside on his favoured left foot and score goals on a consistent basis. At Inter, he played in so few matches that no one could pinpoint where those in charge felt his best position was. For the moment, it is anyone's guess where he will feature for Benfica.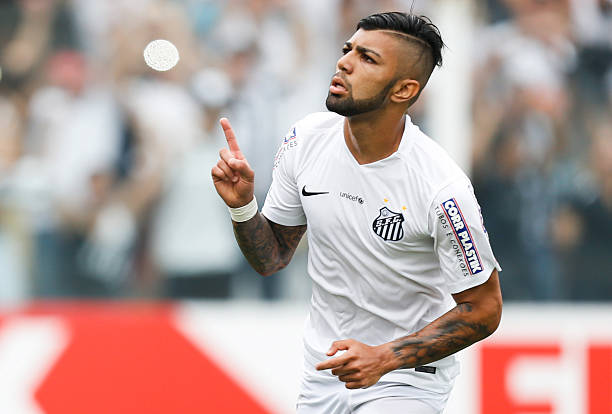 Does he have the defensive workrate to play as a winger in Rui Vitória's favoured 4-4-2 formation?
With Benfica likely to dominate possession in the vast majority of domestic matches they play this season, Rui Vitória could probably get away with using Gabigol in a wide position. However, doing so in the Champions League - or indeed against Porto or Sporting - would be a huge risk. He was not required to do a lot of tracking back at Santos, as he was very much considered their luxury player. In top class European football, can Benfica really afford to carry someone who does not do his job defensively? One would suggest not. 
Things didn't work out for him last season at Inter. Why was that?
The negative atmosphere surrounding the Nerazzurri did not help Gabigol last season, while there are question marks as to whether Frank de Boer ever wanted him at the club in the first place. De Boer's quick departure left the squad in a state of disarray, while Stefano Pioli's determination to pick up some much-needed points as quickly as possible meant there was no time to be experimental. Pioli needed players he could rely on, and so Gabigol found himself behind Mauro Icardi, Antonio Candreva, Ivan Perišić, Éder and Rodrigo Palacio in the pecking order.
Were you surprised that a €25 million buyout clause was included? Have Inter given up on him already?
At the back end of last season, caretaker coach Stefano Vecchi said: "Perhaps the expectations were a bit too high from the fans, the club and media for Gabigol. It's not exclusively the fault of the coach. He has good qualities and must put those to work for the team." By giving Benfica the option to buy Gabigol, it would appear Inter are not overly concerned by the possibility of losing him permanently next summer, which I am sure will come as a huge disappointment to the majority of fans who believe he has not been given a fair crack of the whip. When I first heard the news, I was shocked, and indeed very angry that Inter had chosen to give up hope on such a talented player that they invested so much on.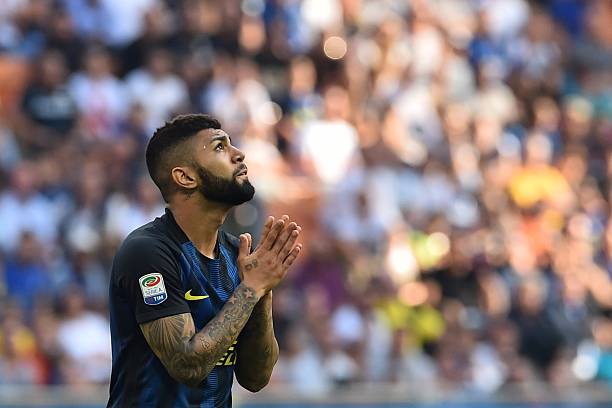 There is plenty of competition for places in attacking areas at Benfica. How will he respond if he is not in the starting eleven?
Despite hardly featuring last season for Inter, Gabigol generally kept his counsel and did not become a disruptive influence. Only once did he lose his head by storming down the tunnel when he was not brought on as a substitute, despite there being several other occasions when it was abundantly clear that the team was crying out for an extra creative spark. Clearly, however, he has joined Benfica for the opportunity to play more matches, and his patience is likely to run out eventually. It remains to be seen how he will react if he struggles to cement a regular place in the starting eleven.
He seems to have a strong social media presence and a big PR team around him. Is he an egomaniac or just a fun modern footballer?
I think the truth lies somewhere in-between. Gabigol does have a considerable ego, that's for sure. After all, he does come from the same school as both Robinho and the aforementioned Neymar. But to call him an egomaniac would be grossly unfair on the player. Many footballers have big PR teams around them nowadays and so, in this respect, he is no different to his peers. With the influence of agents and other third parties playing an increasingly significant role in the lives of young Brazilian players, a strong social media presence is now part and parcel of their career.
Does Barbosa encourage the "Gabigol" nickname, or is that something driven by the fans and pundits?
Barbosa definitely encourages the "Gabigol" nickname via his social media platforms; it is another one of his PR team's clever marketing ploys which they exploit at every possible opportunity.