Posted on April 14, 2017 by
david_pritchett
Benfica welcome Marítimo to the Estádio da Luz on Friday night, and should expect no favours from a side that occupy sixth place in the Liga NOS. Besides Vitória de Setúbal, the Madeiran outfit are the only team to have defeated the Eagles in a league fixture this season, and their defensive record is bettered only by Porto and Benfica.
In his pre-match press conference, Rui Vitória made it clear that he is not anticipating an easy night.
"They are a team that are in sixth place, that have had a good campaign, and have evolved. We expect a complicated game, but it will be more difficult for Marítimo, because we are prepared, we will have a full stadium, and we want to win!" 
Marítimo coach Daniel Ramos has argued that Benfica are under massive pressure heading into Friday's game, but Vitória was unwilling to entertain this suggestion.
"The pressure always exists. At Benfica we always have to think about winning. There is always great urgency."
Asked to pick out the highest and lowest points of the season so far, the 46-year old refused to play ball:
"Everything that occurred throughout the season, both positive and negative, was analysed, because this is the work of a coach. Still, we never diverted our focus. I never needed to do anything special, because the players that I coach have been splendid throughout the season."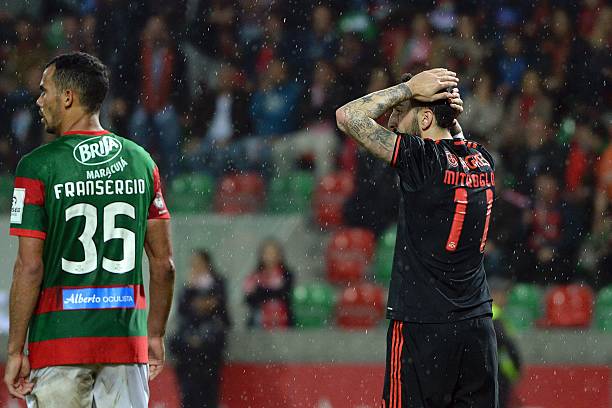 The Encarnados have only scored more than once in two of their last seven league matches. So is goalscoring a concern for the Benfica coach?

"We have 34 games in a championship and we have already lost two. There are still a few games left. It is impossible to always play well and always win by three or four goals. Championships are decided in these games, in which you win 1-0."
"There are games won playing well, playing with guts, and playing less well. It's from all of these triumphs that champions are made."
"Our style of play and of attacking is varied. (We can play) down the flanks or through the middle. At times it is not perfect, but we are not predictable. One of (our) trump cards is having several options for going on the attack."
Rafa Silva has had a difficult start to life as a Benfica player. At times his dribbling has been mesmerising, but his finishing and his final ball have both been disappointing. To date, he has contributed just two goals and four assists in 28 appearances. Nonetheless, Vitória is convinced that the €16.4 million signing will come good.

"I don't look at what a player cost. Rafa may have had a more complicated adaptation phase (than others)... this happens with various players. I trust in the player... he will help us a lot and will score many goals. I believe in this."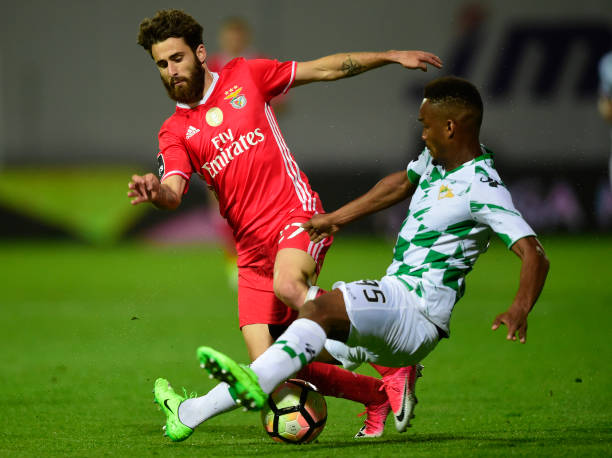 Benfica's boss also offered his support to Andreas Samaris, who lashed out at Moreirense's Diego Ivo on Matchweek 28. The incident went unnoticed by the matchday officials, but the Greek midfielder is highly likely to face retrospective action. Vitória defended his player's character, and claimed that the 27-year old has been hung out to dry by the Portuguese press.
"Samaris is an excellent professional, that has been here for several seasons, is a Greek international, and when he arrived he already spoke better Portuguese than many Portuguese people! I do not accept that you call a person into question because of a set of newspaper covers like the ones you saw. He is a great professional and I didn't like the way that they treated the players that I lead."
Lastly, Vitória condemned the behaviour of the FC Porto supporters' group the 'Super Dragões', who sung tasteless chants referencing the Chapecoense air disaster in the recent handball match between Benfica and Porto.
"I renounce this, or any demonstration of this kind. But this is a mirror of our society. It annoys me. Benfica's press release was well done."